Our Vision
In the United States, the Korean War, known as the "forgotten war," more often than not is commemorated as a matter of national security between this country and South Korea. Seldom are the legacies of this brutal war recalled from a human-centered perspective. Rarely is attention given to the fact that, some several decades later, no peace process has brought the Korean War to a close. Korean American war survivors are now in their eighties and nineties, and the time is ripe to foreground their memories as vital to both the historical record and community reflection. Not just a geopolitical reality but an ongoing tragedy, the war's irresolution has been borne out in the lives of aging Koreans in the diaspora, many of whom witnessed the ruin of their hometowns, were separated from their loved ones, were orphaned, were pressed into military service, and have longed for decades to be reunited with family in North Korea.
For many years, memory of these experiences was suppressed, pushed to the margins of official Korean War histories and silenced within Korean American communities fractured by Cold War divisions. But as survivors age and pass away and second- and third-generation Korean Americans seek to understand their historical origins, these often-painful memories stand as testaments not only to the generational trauma of war, but also to the strength and heart of the Korean American community.
This archive seeks to honor and to give voice to these memories and the hopes of the Korean American community for peace and reunification in Korea.
Who We Are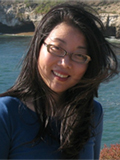 Christine Hong is an assistant professor of transnational Asian American, Korean diaspora, and critical Pacific Rim Studies at UC Santa Cruz where she organized with students, faculty, and community members for a new program in Critical Race and Ethnic Studies. She teaches courses on the Korean War; critical race studies; Cold War cultures; the Black Pacific; the nuclear Pacific; race and comics; race, labor, and migration; human rights; and L.A. cultural production circa 1992. She is an executive board member of the Korea Policy Institute, a member of the National Campaign to End the Korean War, and a steering committee member of the Alliance of Scholars Concerned about Korea.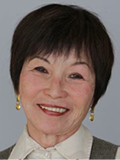 Elaine Kim is an award-winning writer, professor, and founder of Asian American Studies at UC Berkeley. She is also a prolific filmmaker, and her films include Sa-I-Gu (1993), Labor Women (2002), and Slaying the Dragon Reloaded: Representing Asian Women Beyond Hollywood (2010). Her many books include the oral-history collection, East to America: Korean American Life Stories (1997), co-edited with Eui-Young Yu, and Dangerous Women: Gender and Korean Nationalism (1997). She is the co-founder of Asian Women United, the Korean Community Center of the East Bay, and Asian Immigrant Women Advocates. In 2011, she received the Association for Asian American Studies Lifetime Achievement Award.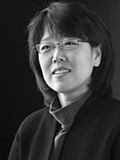 Namhee Lee is an associate professor of modern Korean history at UCLA. Her publications include The Making of Minjung: Democracy and the Politics of Representation in South Korea (Cornell University Press, 2007) as well as articles on Korean historiography, the Park Chung Hee period, and social memory. She is currently working on a book titled "Social Memory and Public History in South Korea," which explores the production of public history outside established academic institutions in the last three decades, examining the debates, tensions, and exchanges generated from historical novels, films, museum exhibitions, festivals, historical restorations (or destructions), and civic historical movements.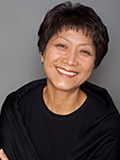 Deann Borshay Liem is an award-winning documentarian internationally known for her landmark adoption trilogy, First Person Plural (2000), In the Matter of Cha Jung Hee (2010), and the forthcoming Geographies of Kinship: The Korean Adoption Story, which she produced, directed, and wrote. She served as executive producer for Spencer Nakasako's Kelly Loves Tony (1998) and AKA Don Bonus (1996); Francine Cavanaugh and Adams Wood's On Coal River (2010); and the forthcoming Breathin' The Eddy Zheng Story. Deann is a Sundance Institute Fellow and a recipient of a Rockefeller Film/Video Fellowship. Her most recent film, Memory of Forgotten War (directed with Ramsay Liem), was broadcast on PBS stations nationally in May 2015. She is currently directing and producing the new film, Crossings, with Ramsay Liem.
Ramsay Liem is professor emeritus of psychology and a visiting scholar at the Center for Human Rights and International Justice at Boston College.  He is also president of the Channing and Popai Liem Education Foundation. His interests include the intergenerational transmission of historical trauma and the social and historical contexts of Asian American identity formation.  He is responsible for the oral-history project, "Korean American Memories of the Korean War," and served as project director for the multi-media exhibit, "Still Present Pasts: Korean Americans and the Forgotten War." The documentary, Memory of Forgotten War, which he and Deann Borshay Liem directed and produced, is the most recent product of his work on Korean American legacies of the Korean War.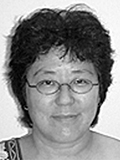 JT Takagi is an award-winning independent filmmaker, expert sound engineer, and social justice activist based in New York. She has directed several films on Korean peninsular and diasporic issues including Homes Apart: Korea (1991), The Women Outside (1996), and North Korea: Beyond the DMZ (2003), the latter two with Hye-Jung Park; all of these films aired on PBS. Her other films have focused on immigrant issues in the United States, including Bittersweet Survival, The #7 Train, and Echando Raices (Taking Root). She is the interim executive director of Third World Newsreel, a progressive media arts center, and teaches at the City College of New York and the School of Visual Arts.